History of the OWN Co-Op Housing Project
* Note:   Anyone interested in rental space at the Co-op, please email owncoop@rogers.com or call building management at 416-777-9543.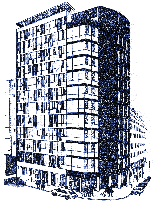 This project was spearheaded by the Older Women's Network Ontario (OWN), a feminist equality-seeking nonprofit formed to fight poverty, low wages, marriage breakdown, inadequate pensions and poor housing.
Right from the beginning, OWN was determined to address the severe housing problems of older women. The Co-op would be the second such project in Canada. In the late 1980s, the Mature Women's Housing Co-op was established in Vancouver, and continues to thrive.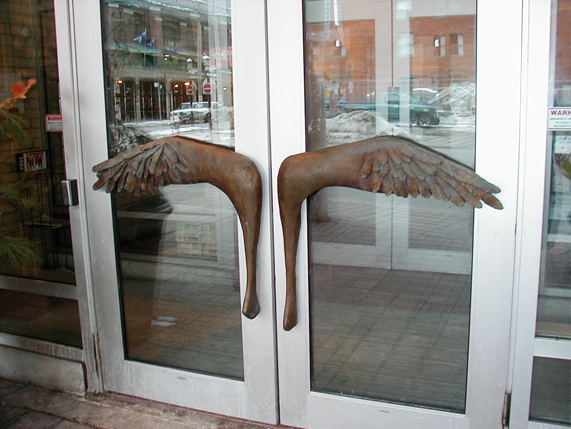 OWN chose land on the Esplanade, owned by the City of Toronto, and approached a female architect to draw up the plans for a 142-unit building, then worked with a non-profit development corporation and construction firm to begin construction in 1995.
The OWN planning committee struggled against funding cuts to non-profits and diversion of government offers of shelter allowances for low-income tenants. OWN members staged a protest, supported by then-Mayor Barbara Hall and fuelled by seniors' concerns about the Conservatives' cutbacks of services to older adults, and put pressure on the government to back down.
In July 1997, the first residents moved in. OWN members were given first choice of suites, then other men, women, children and families were accepted, regardless of age, gender, cultural diversity, status or religious affiliation.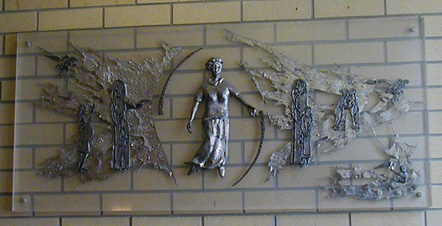 The complex is designed with good-sized one- and two-bedroom units.  Some have solariums or balconies, all have central air conditioning, seven units are fitted for persons with disabilities, and twenty apartments can be made wheelchair-accessible in the future.  Amenities include a ninth-floor lounge with walkout to an award-winning roof garden, a library, and meeting rooms for members and community use. The Older Women's Network provincial office is located in the Co-op building, and stores, transportation, entertainment and Lake Ontario are a short walk away.
Art in the building includes bronze winged front door handles sculpted by Ingrid Cryns, a quilted wall hanging created by OWN's Stitches group, the arresting homage to older women by sculptors Elizabeth Anne Brown and Victoria Anne Brown (mother and daughter), and artist Kate Jackson's painting in the back lobby. Ingrid Cryns is also a poet, and her poem is installed by the door.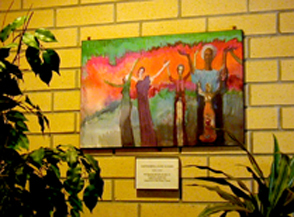 Today, 70% of the rental units are subsidized for persons on fixed or low income, with 30% of the units paying market-value rents. Applicants must make a commitment to participate in the operation and management of the building by, for instance, attending members' meetings or serving on a committee. There is no age requirement.
The residents continue to enjoy a safe, comfortable, inter-generational mix of neighbours, contributing to the communities of Toronto.  Planning Committee member Bea Levis said at the building's opening ceremony of the OWN Housing Co-op, and again as a resident at its tenth anniversary celebration on Sep. 28, 1997:
"Decent affordable housing has a direct relationship to healthy people,
and it is in everyone's interest to have a healthy stable population."

by Erin Harris, 2010
See a short video (about 3 mins.) of Bea Levis in her OWN Housing Co-op apartment, with a print interview with Erin Harris about Bea and the Co-op.
See what OWN is doing today to bring about Housing — Affordable for All!.
Page last updated Feb. 8, 2016