EVENTS and OWN ACTIVITIES
Newsletter — Click on the link to read our latest Newsletter.  For older issues, click here.
Upcoming — See below
Ongoing — Activities happening on a regular basis. Click on link.

---
---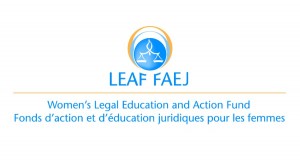 Announcing an exciting change!
Mark Your Calendars for October 26, 2017!
LEAF's Annual Persons Day Event in Toronto will be held in the evening this year. This will be an evening you won't want to miss.
Date: Thursday, October 26, 2017
Time: 6:00pm – 9:00pm
Location: The Arcadian Court
401 Bay Street, 8th Floor
Toronto, ON  M5H 2Y4
This event is LEAF's largest and most important event of the year! The funds raised are dedicated to strengthening our mission as advocates for women and girls across Canada through litigation, law reform and public education.
Stay tuned for more details!
---
DEAR  MEMBERS
2017 marks OWN's 30th Anniversary!
On the eve of our 30th Anniversary we take great pride in OWN's unique voice for mid-life and older women.  We look back with satisfaction on an amazing journey while looking forward to supporting women's greater representation on power and decision making bodies at all levels of government. Please continue to support us in our vital work together by:
Renewing your membership at only $50 per year
Helping to sponsor our 30th Anniversary event with a donation
Making a donation to Anam Cara, which honours women who have made a difference in the lives of others
Considering a donation to the Joan Campbell Housing Fund
Be proud of your membership, and renew NOW.  If you are not a member, consider becoming one by going to our Membership page and apply to become one.

 Thank You!
 OWN Membership Committee
---
 SURVEY:
The City of Toronto and community partners would like your input into the development of the next version of the Toronto Seniors Strategy to improve City services for older Torontonians and make Toronto a more age-friendly city.  The survey is open until March 30, 2017. It is being translated into the top ten languages spoken by older Torontonians – for more information about how to access the survey in those languages please contact Andrea Austen directly at e-mail: andrea.austen@toronto.ca, or phone 416-392-5140.
To provide input, please complete the online survey at: http://cityoftoronto.fluidsurveys.com/s/tss/
---
ONGOING:
Seniors' Film Fridays at TIFF
The Bell TIFF Lightbox hosts Seniors' Film Fridays. For anyone interested, you can make inquiries about upcoming films by emailing toursandtalks@tiff.net.
The list of films is available here:  http://www.tiff.net/films-and-talks/
March 17 – I Am Not Your Negro
March 24 – Window Horses
All Screenings run at 11am.
Their Philanthropy & Membership department is producing their fall report which will emphasize the role of women in film. They reached out to Alexis Haradyn specifically with a desire to profile an attendee from the Senior's Film Friday programme. Naturally, since we are an advocacy group for senior women in Ontario, she thought of our group members right away! Do you happen to have an interest in being included in the report?  Contact Alexis Haradyn at 416-599-8433 x2181
E-mail: aharadyn@tiff.net
The TIFF 2017 Winter Action Report, featuring OWN, is live on the web!  Click on the link below:
http://www.tiff.net/action-report/
Free Concerts:  Click this link for information on free concerts.
---
Check Events at the Native Women's Resource Center here:
http://www.nwrct.ca/events/index.php
Ontario Health Coalition News and Events:
http://www.ontariohealthcoalition.ca/
Canadian Voice of Women for Peace:
http://vowpeace.org/event/
Church of the Redeemer:
http://www.theredeemer.ca/Page/NewToRedeemer.html
---
OWN Special Interest Groups Meetings
Please click on the link for more info on each.
Social Link:  First Saturday of every month, at the OWN office, 1:30 pm to 4:30 pm. (Suspended for March and April 2017).
La Vie en Rose French group: Fourth Thursday of every month, at the OWN office, 1:30 pm.
Book Discussion Groups: Two are held at branches of the Toronto Public Library, and one at the OWN office; groups meet once a month. Each group decides on format, book selection and time of meeting.
In My Own Voice: The writers' group meets every first Tuesday of the month from 2 to 4 pm at the OWN office.
---
Library Events
A HEALTHY NEW YEAR: these programmes are put on by Toronto Public Health
supported by:   torontopubliclibrary.ca
St.  Lawrence Branch, 171 Front Street East
Telephone:      416-393-7655
Workshops for Low Income Retirement - At various library branches, see the flyer for more information, location, dates and time of the workshop.
The workshop is geared to 55 – 64 years old individuals, but will benefit anyone who will rely mainly upon income security programs in their senior years. There are 9 workshops taking place in Toronto Public Library branches in Spring 2017. The goal of this workshop is to provide low-income attendees, in plain language, with a complete picture of benefits available to them, explain how these benefits interact, and outline best strategies for long term retirement planning on a very limited income.  John Stapleton, Metcalf Foundation Fellow and social policy expert, is the presenter.
The impact of the series cannot be overstated.  Mainstream financial advice is in most cases, inappropriate and detrimental to low-income earners.  For example, advising a low-income person to save within an RRSP, can be very bad advice as it reduces their Guaranteed Income Supplement.  Simply put, this information is not readily available elsewhere, and fills a real need.
Tea and Books : At the Mount Pleasant Library, and various other libraries  in the GTA area, usually at 2:00pm, once a month, please check with the individual libraries.
---
Osgoode Hall Law School York University 4700 Keele Street Toronto, ON, M3J 1P3: Research Email: adr@osgoode.yorku.ca Phone: (416) 736-5771
---
Events at Toronto's First Post Office
Toronto's first post office has all kinds of events coming up. Check the link below to see upcoming activities: http://www.townofyork.com/events.html
---
Seniors on the Road – TVO
On August 15th, TVO presented a talk on Seniors on the Road.  Canada's aging population means a greater number of senior drivers, resulting in road safety concerns. Brenda Vrkljan encounters age and the ability to drive as a lead researcher for Candrive, a hub for information on older drivers. The Agenda in the Summer welcomes Vrkljan to discuss finding the balance between public safety and keeping seniors mobile.
Anyone interested can view it here, it is about 30 min long:
http://tvo.org/video/programs/the-agenda-with-steve-paikin/seniors-on-the-road?utm_source=facebook&utm_medium=social&utm_campaign=theagenda
---
Electronics Waste Drop-off
Non-profit Free Geek Toronto wants your laptops, desktops and other electronic waste (no more than 5 years old) to refurbish and resell at affordable prices. Their mission is to promote social and economic justice by reducing e-waste and increasing access to technology. www.freegeektoronto.org
---
---