by Joan Campbell

On January 6, 2012 the CEO of the Toronto YWCA, Heather McGregor, gave members of the Housing Committee a tour of the recently opened Elm Centre. Heather had given a talk about the Elm Centre in November 2011 as part of OWN's Housing Literacy series (see OWN website). Now we saw with our own eyes what a remarkable new complex this is becoming.

Entering at 87 Elm Street through a heritage portal that harks back to the 19th century when Toronto's first Poor House occupied this site, we soon found ourselves in the modern new administrative headquarters of the Toronto YWCA. After admiring the lobby, the 200-seat auditorium with flexible seating, and several floors of bright offices for the Y's employees, we moved on to explore the sky-lit new apartment towers.

The apartments are 302 one- to three-bedroom units which offer a safe environment for women and their children. One hundred apartments in the Centre are designated as supportive housing for women with mental health issues and fifty units, administered by Wigwamen Inc., will be occupied by aboriginal families. The remaining units are available for rent to low- to moderate-income women seeking affordable housing in downtown Toronto and prepared to live in predominantly female housing.

We were able to view several empty apartments. The units are small but functional and equipped with quality Whirlpool appliances donated by the manufacturer. Each occupant will also be able to enjoy a large bed, the gift of Sleep Country. Well-equipped laundry rooms, adequate outdoor play spaces for children, donated art and friendly areas for community programming are among the features of the Centre designed to enhance the lives of the women who live there.

We left full of admiration for this woman-centred initiative, and newly inspired to find practical ways for OWN to address housing for older women.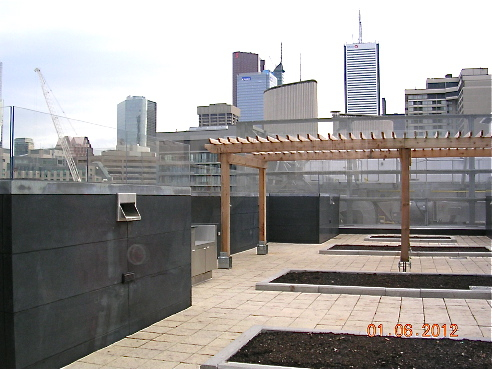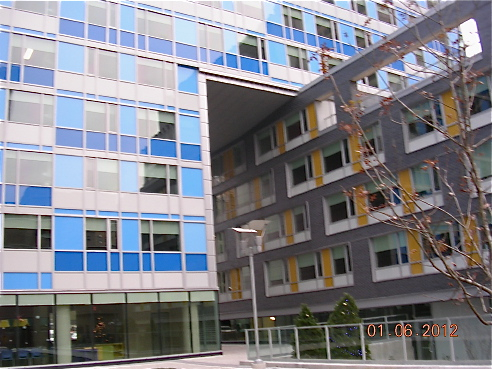 Back to Housing Tours page.
Page last updated: August 26, 2013