The OWN Housing Committee
The Committee's overall objective is to formulate projects that will alleviate some of the many challenges faced by mid-life and older women in finding suitable affordable housing.
---
 Current Activity
Breaking news from the OWN Housing Committee:
Housing announcement for OWN to all members:
#accesselfie – What's that?
You've all heard of a "selfie" – Maybe you've even taken one of yourself.
If you use any sort of mobility aid, whether a cane, a walker, a wheelchair or something else, we're asking you to take an "accesselfie" and post it on Twitter, or Facebook, or in an email or some other social media with the hashtag "#accesselfie" and a comment about the need for accessible housing.
For example:
If housing is a human right, why doesn't that include people who use wheelchairs? Change the Building Code.
#accesselfie
Modernized access symbol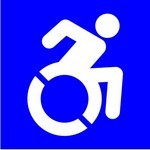 A new access symbol that shows a human figure moving forward in a wheelchair, referred to as the dynamic symbol of access, will gradually replace the traditional, static wheelchair image at City-owned properties. Council agreed to endorse the modernized symbol, as recommended by the Toronto Accessibility Advisory Committee and informed by the
Forward Movement
campaign. Council also supported asking the Ontario government to adopt the new symbol.
Proposed regulation under the Planning Act related to Inclusionary Zoning
http://www.ontariocanada.com/registry/view.do?postingId=26066&language=en
The legislation would, if proclaimed, also enable the Minister to make regulations under the Planning Act to provide direction on a variety of matters related to inclusionary zoning. This summary sets out the proposed regulatory content related to inclusionary zoning if Schedule 4 is proclaimed.
Comments deadline is Feb. 1, 2018.
The link below is a short critique of this legislation:
COMING ACCESSIBILITY EVENTS 2018 – At the Miles Nadal Jewish Community Centre,
750 Spadina Ave., Toronto, ON M5S 2J2, 416-924-6211
Feb 5/18   Disability And Financial Planning: Navigating the System
Financial Advisor Ron Malis joins us for a FREE workshop to explore finding financial security for people with disabilities. Navigate ODSP, RDSP, Estate Planning, Henson Trusts, and more.
FREE WORKSHOP.    Register Through EventBrite
————
At JCC – in partnership with The Design Exchange, let's create accessible environments!
Sunday February 11, 2018           2:00 – 4:00 pm
DESIGN AN ACCESSIBLE CITY
What makes a city work? What makes a city accessible? Participants will learn about form and function by exploring Canadian and international structures and designers. Participants will also be challenged to work cooperatively through the design process to create their own accessible city. FREE WORKSHOP for ALL AGES
Register through Eventbrite
———–
Sunday March 4, 2018 2:00 – 4:00 pm
INTRO TO UNIVERSAL DESIGN
What is Design? What is Universal Design? This session will introduce participants to the world of design by using an everyday item – the chair. Participants will explore chair designs from around the world and discuss form and function while exploring design concerns including materials, ergonomics, accessibility and scale. Participants will learn to think like designers as they work. FREE WORKSHOP for ALL AGES
Register through Eventbrite
UNIVERSAL DESIGN HOUSING OPPORTUNITIES

The OWN housing committee thanks two companies for listening to our call for improved accessibility in housing. These announcements come as a result of several years of negotiations.
Options for Homes:

OWN's sister organization, Unitarian Commons, has been offered 30 units of universal design co-housing in each of 2 new Toronto developments by Options for Homes.
Locations:
Front St & Cherry St (sharing the site with a new long term care facility),
and Sherbourne & Carlton (opposite Allen Gardens).
Both buildings will be completed in about 4 years.
If you would like to buy a universal design condo unit at one of these sites, please send an email, stating your preferred location, to info.unitariancommons@gmail.com

More detailed information will be available later in the fall and you will then be invited to a sales meeting.
Daniels Condos:

Daniels Corp. has agreed to include universal design suites in their new DuEast condo in eastern Regent Park.
Daniels has initiated a program that aims to improve the barrier-free suites so they can truly be liveable for someone using a mobility device. The following improvements will be made to the typical Barrier Free suites at no
additional cost to anyone who requests it (in designated Barrier Free suites only):
– Power door operator (PDO) rough-in for entry into the suite
– All doors within suite will offer a minimum 860 mm clear
– All doors will have the required 600/300 mm latch side clearance
– Roll out balcony
– Roll out shower
– Accessible roll-under sink in accessible washroom
– Option to opt for alternate accessible kitchen with lowered counters and
additional features
DuEast is scheduled to be offered for sale in October 2017 and more information will become available closer to the sale date. You can visit Daniels website www.danielsdueast.com  and register your interest.*
*Note: Please be sure to add a comment, on any line of the registration form, stressing that you want a universal design unit
Daniels also have another condo with accessible unit options launching this August in Mississauga. You can find information on that at http://danielscitycentre.com/    
From Kate Chung of the OWN Housing Committee:
Hello OWN housing people:
It's time for us all to write your letters to your MPP .
At the People in Motion event, I met many reps from groups working with people with disabilities.  We discussed the need for universal design in housing, which would make life so much easier for people with disabilities, and for their caregivers too.
I told them about OWN's "Living in Place" campaign,  calling for the Ontario Building Code to be changed to require that ALL new residential buildings be 100% universal design or easily adaptable, so that anyone of any age or ability can live there.
They agreed to pass along the information that we are asking everyone to write to their MPP  (all parties), as well as the Premier and the Ministers of Health, Accessibility, and Housing.
Here are their email addresses:
Premier Kathleen Wynne <premier@ontario.ca>
Tracy MacCharles, Minister of Accessibility:
<tmaccharles.mpp.co@liberal.ola.org>
Minister of Housing and Minister Responsible for the Poverty Reduction Strategy, Chris Ballard:
<cballard.mpp.co@liberal.ola.org>
Minister of Health, Dr. Eric Hoskins: <ehoskins.mpp.co@liberal.ola.org>
Our sample letter is below, which can be used as is or can be adapted. It is certainly more effective if people add their personal circumstances and concerns, but the important thing is to contact the politicians, even with one or two sentences.
Please pass this request along to anyone who might be willing to write or speak to their politicians.
Tell everyone that Toronto City Council has endorsed this campaign.
Kate
=======================
SAMPLE LETTER:
Dear ………
Re: Urgent need for universal design apartments and condominiums.
Whatever their age or ability, everyone needs a home, and preferably a home they will not have to leave due to accident or illness.
At present, thousands are forced out of their homes, at the most vulnerable time in their lives, simply because the home is not built to be barrier-free or easily adaptable when needed to become barrier-free.
The result is overflowing beds at hospitals and long term care facilities, and long waiting lists.
Just imagine the difference if the Ontario Building Code required that all units in new multi-unit residential buildings were 100% accessible, instead of the current 15%, and if all used universal design principles.
Universal design allows spaces to accommodate anyone of any age or ability, going beyond mere accessibility.  It demonstrates an underlying commitment to including as wide a range of users as possible for a "lifetime of changing needs and abilities".
Over 4.4 million Canadians (one out of every seven) currently live with some form of disability. And the numbers are growing as you and I age, with estimates that this will change to one out of every five within the next 15 years.
Many people, including many builders, believe that universal design costs a great deal more than conventional design.  However, evidence from places where universal design is more commonly used, such as Australia, demonstrates that the cost of universal design in housing is less than 1% more when planned from the initial design stage.  It is renovation to conventional housing, changing it when accessible accommodation is needed, that is prohibitively costly.
I urge you to ensure the Ontario Building Code Section 3.8.1.1 is revised immediately in keeping with the legal requirements under the Canadian Charter of Rights and Freedoms and the Ontario Human Rights Code to recognize all persons with disabilities as people first, by making universal design mandatory in all rental and ownership apartments.
Thank-you for your support of this urgently needed change.
Sincerely,
---
Be sure to fill out our new survey for people who prefer to rent.
"Living in Place and Universal Design" project. This campaign consists of presentations to builders, developers, politicians and the general public to help remedy the desperate shortage of accessible and barrier free housing. Universal Design housing excludes no one and is suitable for all ages and abilities. Please click on the link above, or the submenu item for more information, or to follow this campaign.
Building Code effective July 2017 Long-Term Affordable Housing Strategy Update
Overview Summary – Potential Changes To Ontario's Building Code. To see the entire document, click the link below:
http://www.mah.gov.on.ca/Page14998.aspx#InterimAmendments
The accessibility section is totally inadequate:
Accessibility
Ontario is a leader in accessibility standards. Effective January 1, 2015, amendments to the Building Code enhanced existing provisions and introduced new requirements to make buildings more accessible. These amendments responded to government's commitment to make the built environment more accessible to people with disabilities under the Accessibility for Ontarians with Disabilities Act, 2005 (AODA).
The changes considered as part of the proposed next edition of the Building Code would be minor technical amendments to clarify existing requirements. They would harmonize where possible with the requirements in the model National Building Code, and they do not represent a shift in government policy.
The changes for consideration include, but are not limited to:
new requirements for cross-slopes and surface materials on barrier-free ramps
new requirements for emergency lighting in universal washrooms
amendments and clarifications regarding the number of universal washrooms in large buildings, washroom stall privacy, grab bars, washroom accessories, controls, power door operators and door clearances
clarifications regarding tactile walking surface indicators at stairs, ramps and edges of pools and platforms
1. Interim Amendments to the 2012 Building Code
Implementing the Long-Term Affordable Housing Strategy Update
In 2010, Ontario released its first Long-Term Affordable Housing Strategy, Building Foundations: Building Futures, to improve access to adequate, suitable and affordable housing in Ontario. An update to this strategy was released on March 14, 2016. It focuses on linking two important and connected issues that result in precarious housing for vulnerable people: the available amount of housing stock, and access to those affordable units.
The updated Long-Term Affordable Housing Strategy proposes a range of initiatives to increase the supply of affordable housing and support greater participation from the private sector. Housing prices and rents are increasing at a rate higher than incomes, which has made it difficult for some Ontarians, especially those in low-income households, to find affordable housing in the private market. The Building Code can help to increase the supply of affordable housing in Ontario. As part of the Long-Term Affordable Housing Strategy update, MMA is considering:
Amendments pertaining to retirement homes that would establish a specific occupancy classification and construction standards for that use.
Amendments regarding two-unit houses, commonly referred to as secondary suites, that are intended to increase the supply of rental housing stock by helping to reduce the cost of building secondary suites in newly constructed houses.
Retirement Homes
Currently, retirement homes are classified under the Building Code as either a residential occupancy or an institutional occupancy (or "care occupancy"), depending on the amount of care provided. Under the Building Code, there are enhanced safety requirements for care occupancies that recognize individuals who require a higher level of care live in those buildings and may need more time to evacuate in the event of an emergency due to cognitive limitations or mobility challenges.
Retirement home operators have indicated that enforcement of construction requirements varies across municipalities as a result of an inconsistent interpretation of the level of care needed by occupants of a retirement home. Inconsistency in enforcement poses challenges for the development and construction of new retirement homes. In addition, complying with the more rigorous set of Building Code standards involved in constructing an institutional retirement home increases the cost of construction, which has potential to result in higher costs passed on to tenants.
As a group, residents of retirement homes have specific needs that must be adequately met in the buildings they live in. While retirement home occupants are mostly ambulatory and can generally provide their own care, they may have some physical limitations associated with aging, such as vision loss and reduced hearing and mobility. The construction of retirement homes must provide for appropriate levels of safety, especially protection in the event of fire, that reflect the needs of an older population. To achieve this, MMA is considering amendments to the Building Code to establish a new occupancy classification with specific construction standards for retirement homes (as defined in the Retirement Homes Act). Under this proposal, retirement homes would be classified as a residential "C" occupancy with specific construction standards.
Under the proposed residential "C" occupancy requirements, specific construction standards for retirement homes would include:
Establishing construction requirements (i.e., limits of combustible construction) and requiring sprinklering.
Permitting 1 or 2 stage fire alarm systems, depending on size and height of the building.
Allowing for reduced corridor width and suite door sizes
permitting non-masonry/concrete firewalls.
Requiring fire separated areas of refuge on floors containing a dwelling unit.
Secondary Suites
Currently, the Building Code has residential construction requirements that recognize differences between single-unit houses, buildings containing between two and four units, and multi-unit buildings with greater than four units. Requirements for each of these residential housing types become progressively more stringent the greater the number of residential units in a building. Under current requirements, new homes built with a secondary suite are buildings that contain between 2-4 units, which have higher requirements than a single-unit house.
Current Building Code requirements for newly built houses with secondary suites are generally higher than the requirements that apply when an existing single-unit house is converted into a house with a secondary suite.
When a house that is older than five years is renovated to include a second unit, the Building Code permits alternative construction requirements in areas such as fire protection, heating and mechanical ventilation systems and ceiling height to recognize the difficulties and limitations associated with renovating an existing house. These alternative construction requirements provide for occupant safety, while mitigating costs for the renovation. When converting an attic, for example, ceiling heights are permitted to be lower than would otherwise be required for up to 50 per cent of the floor area.
Builders and renovators have indicated that these differences result in higher costs for adding a secondary suite in newly built houses and as a result, have negative impacts on affordability of new homes. To increase the affordability of newly built houses with secondary suites, MMA is considering amendments to the requirements that would apply when constructing newly built houses with second units. These requirements would include:
Permitting houses with secondary suites to be built of combustible construction and combustible cladding.
Requiring a 30-minute fire separation between two units
requiring interconnected and hard-wired smoke alarms within the units (e.g., common laundry rooms and shared exits).
Permitting installation of combined or independent HVAC systems.
---
Toronto Affordable Housing Committee Presentation Report

The OWN Housing Committee gave a 5 minute presentation on June 20, 2016 at the Toronto City Hall, at the meeting of the Toronto Affordable Housing Committee. Committee members Ronny Yaron and Thea Kurdi, who is also a member of Association of Design Professionals for Accessibility, talked about OWN's project to promote universal design in all new construction of multi-unit buildings.  They were first on the Agenda, and the presentation was a big success.
From Margret Jarvis:
"This morning OWN presented our ideas on 100% Visitable, Barrier Free and/or Universal Design multi-unit apartment buildings in Toronto.  Something that should have been started 20 years ago to housing our growing numbers of seniors.  I think the presentation was fantastic and several members of the City's Housing Committee  asked good questions, and Mayor John Tory sat in on the presentation.  Our newest member, Thea Kurdi, an Architectural Accessibility and Universal Design Specialist, did a wonderful job of making this complicated topic sound like a "no brainer".  Great job Thea!"
You can see the presentation here:  http://www.toronto.ca/legdocs/mmis/2016/ah/bgrd/backgroundfile-94585.pdf
 OWN Housing Literacy Series – 2011 to 2013
In January 2011 we launched a free public lecture series designed to educate ourselves and others. This housing literacy series "What Really Works in Creating Affordable Housing?" features speakers on various types of affordable housing, from supportive housing to low-cost rental and ownership.
Sept. 18, 2013
Downsizing and Living Smarter Workshop
Speakers addressed living small, downsizing, hoarding and evictions.
Nov. 16, 2012
Abbeyfield: An Affordable Living Alternative for Seniors
Elizabeth Power, President of Abbeyfield Houses Society of Canada, gave us details on how they create small friendly seniors' residences that provide both independent living and companionship.
Feb. 13, 2012
Building Seniors' Life Lease Apartments
Deirdre Gibson explained how churches or communities finance, build and sell life lease apartments, keeping seniors in their own neighbourhoods.
Nov. 9, 2011
Opening of the YWCA Elm Centre
Heather McGregor, YWCA Toronto, discussed how the YWCA raised funding to build a 300-unit complex for women and girls.
May 17, 2011
Woodgreen Community Housing
Ulli Groppler explained how this large and highly respected nonprofit is able to manage 700 rental units, providing housing and services for over 1000.
Jan. 20, 2011
Options for Homes
Michael Labbé of Options, a developer and marketer of "cost-effective" condos, explained how they save money and provide access to additional financing.