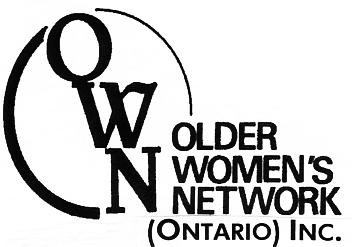 A Voice for Mid-Life and Older Women Learning and Working Together
The Older Women's Network is a non-profit, non-governmental voluntary organization started by a group of women in 1986.
115 The Esplanade
Toronto, Ont. M5E 1Y7
Phone: 416-214-1518
Email: info@olderwomensnetwork.org
Email re website:  ownweb@olderwomensnetwork.org
Email re Housing: ownhousing@gmail.com
Email for Co-op office: owncoop@rogers.com 416-777-9543
We are located at the southwest corner of The Esplanade and Market Street, just south of the St. Lawrence Market.
The OWN office, including our Alfreda Mordas Reading Room, is open 12-4 pm on various weekdays.  However, we are all volunteers, so it is wise to phone ahead.  Phone messages will be returned on days we are open.
Last revised: Sept. 2015